Professor Frank heads the division Biofunctionality and Safety of Food at the Institute of Biological Chemistry and Nutrition at the University of Hohenheim. 
His research interests lie in factors that determine the absorption, metabolism, and elimination of the different vitamin E congeners and phytochemicals (such as curcuminoids and flavonoids) and in developing novel strategies to overcome the low intrinsic oral bioavailability of phytochemicals, as well as in understanding the biological activities of these potentially health-beneficial bioactives.
Planet Wissen: Vitamine - wie viele brauchen wir wirklich?
Professor Frank was invited to appear as a nutrition expert on the German TV program planet wissen. 
REDOX BIOLOGY MEETS NUTRITION
Impressions from the joint conference REDOX BIOLOGY MEETS NUTRITION of the Society for Free Radical Research - Europe and the Society of Nutrition and Food Science, which was organised and chaired by Prof Frank. The conference program featured award lectures by Prof Barry Halliwell, the first scientist to give the SNFS Advances in Nutrition Research Lecture, Prof Enrique Cadenas, Prof Randal Kaufman and many more esteemed scientists.  
Congratulations Doctor Alexa!
Alexa gave an excellent presentation on her PhD project, during which she studied the biological availability and activities of native curcumin and curcumin micelles, and defended her thesis July 6. 
Alexa will stay with the group until the end of September as a postdoctoral researcher before taking on new challenges.
Congratulations Doctor Maren!
Maren successfully defended her PhD project on June 9 and impressed the examination board with her in depth knowledge of vitamin E. She will stay with the group as a postdoctoral research until the end of the year, before taking on new challenges abroad.


Recent appearances in the media
alles wissen | hr fernsehen
The first nutrition and food science journal to offer Registered Reports
NFS Journal is the new peer-reviewed, open access scientific journal published by the Society of Nutrition and Food Science in cooperation with Elsevier.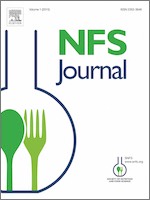 The journal invites submission of high-quality original research articles and methods papers presenting cutting-edge scientific advances as well as review articles on current topics in all areas of nutrition and food science. The journal particularly invites submission of articles that deal with research at the interface of nutrition and food science and thus connects both disciplines. 
Submit your work to NFS Journal to receive global visibility of your research.
The open-access journal will feature a new article format Registered Reports, which allows researchers to submit their innovative hypotheses and experimental procedures for testing them, and have them evaluated by members of the editorial board and outside expert reviewers before they begin their laboratory work. This creates the opportunity to receive feedback from peers, correct mistakes and optimise experiments, which in turn enhances the quality of the generated data.
If the pre-registered hypotheses and procedures adhere to the highest scientific standards, are positively evaluated by the peers, and the registered procedures are followed strictly, the acceptance of the Registered Report is guaranteed irrespective of the outcome of the study, thus eliminating publication bias once and for all.
When analysing your data, you may discover novel aspects that are exciting, but were not part of the pre-registered procedures. In order for authors to react to such unforeseen and exciting results and to explore new paths that have not been anticipated, it will be possible to include additional exploratory analyses in a special section of the Registered Reports.
Recent publications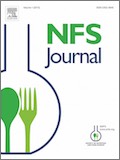 Concentrations of total curcuminoids in plasma, but not liver and kidney, are higher in 18- than in 3-months old mice 
The oral bioavailability of curcuminoids in healthy humans is markedly enhanced by micellar solubilisation but not further improved by simultaneous ingestion of sesamin, ferulic acid, naringenin and xanthohumol
Journal of Functional Foods 2015; 14: 183-191.
Non-targeted 1H-NMR-metabolomics suggest the induction of master regulators of energy metabolism in the liver of vitamin E-deficient rats
Food & Function 2015; 6: 1090-1097.
Paper of the year 2014
Our paper The oral bioavailability of curcumin from micronized powder and liquid micelles is significantly increased in healthy humans and differs between sexes was the article with the most downloads from the website of Molecular Nutrition and Food Research in 2014 and therefore selected as the journal's Paper of the year 2014. 

In this article, the lead authors Christina Schiborr and Alexa Kocher report the results of a crossover human trial identifying micellar solubilisation as a technique to increase the oral bioavailability of curcumin 185-fold over native curcumin.